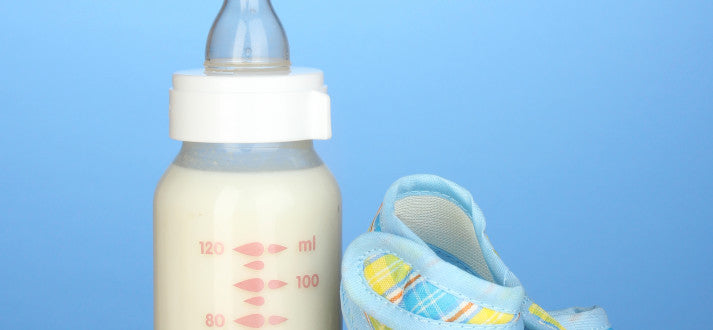 As Moms, we take our families health and safety seriously. It's our priority to ensure that the home is a safe, comfortable place for our kids. Here are some things Moms to be can do to create a healthy, non-toxic home for their babies:
Use Zero-VOC paint in the nursery
Most interior paints contain VOCs, or volatile organic compounds, which can emit toxins into the indoor air for years. No parent wants to think they are creating toxic air in their child's nursery, so it's best to use a zero-VOC paint product for the walls and furniture. There are many affordable and attractive options available today.
Remove old carpet
Carpeting harbors all kinds of bacteria, dust mites, and mold, not to mention the chemicals that are found in the carpet fibers from production. Get rid of the carpeting in baby's room, and throughout the rest of the home, if possible.
Use glass bottles
Glass containers are much safer and healthier than plastics, so it makes sense that you would want to use glass bottles to store formula and milk. Plastic bottles can contain chemicals that have been found to disrupt hormone levels.
Preparing for a new baby can be exciting, but it doesn't have to be stressful. Look for safe and healthy products to create a non-toxic environment for the whole family.
January 02, 2017
Corey Creed