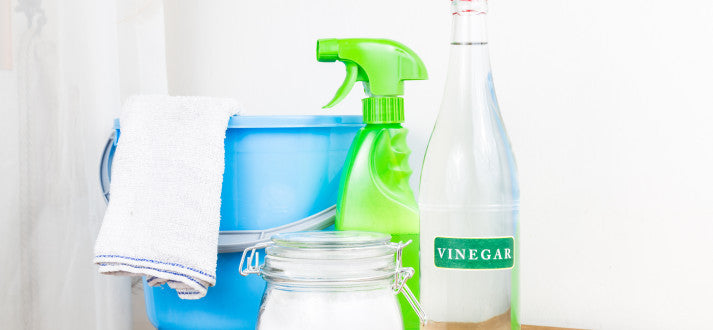 Improving your home and keeping it healthy and safe doesn't have to be a challenge. By switching out certain items and choosing safer products, you can maintain a better living environment. Here are 7 items to buy right now for better health:
Glass food containers
Ditch the plastic food storage containers, and instead opt for glass. You won't have to worry about chemicals leeching into your food like you would with plastic. Glass keeps your food fresh and safe.
Vinegar
Vinegar is incredibly versatile, and it makes an excellent household cleaner. Throw away harsh chemical cleaners, and instead make a natural cleaner out of a mixture of vinegar and water. It's safe, inexpensive, and effective.
PEVA shower curtain liner
PVC shower curtain liners are toxic, as they off gas VOCs into your home, which can disrupt your health. PEVA liners are a smart and safe alternative, and you won't have to worry about that awful smell that accompanies polyvinyl chloride liners.
Essential Oils
Keep your home freshly scented with natural essential oils. They're a great alternative to the air fresheners that contain chemicals.
Air filtering houseplants
One of the easiest ways to green the air in your home is with houseplants. There are many plants that act as natural air purifiers, so not only do they beautify your home, but they help to keep it clean, too.
Bamboo cookware
Get rid of your plastic cookware and purchase durable, safe bamboo utensils. They're environmentally friendly, and you won't have to worry about them being affected by the heat while cooking.
Baking soda
Baking soda is another versatile, must have product for every home. It can be used in a variety of ways, not only for baking cookies! You can use it for cleaning, and as a DIY beauty product. The best part? It's cheap, safe, and effective.